Buy Local, Regional or National banner ad campaigns
Minimum impressions you can order is 2,500. (Price: Only 1 Cent Each!)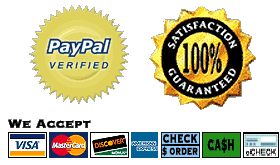 Order 2,500 Targeted Banner Exchange ads Now!
(Charleston area, Statewide, Regional & National)
Price: Only a PENNY per impression - $25.00 total
(Paid Political Advertising rate is 2X regular price.)
Remember, our network contains Only Kid-Safe web sites!
Current choices in our regional banner exchange network:
Need to promote a site worldwide? Please let us help you!


Worldwide Banner Exchange
(Expected Opening: Q4 2017)



Leaderboard Banner Exchange
(Expected Opening: Q4 2017)



Skyscraper Banner Exchange
(Expected Opening: Q4 2017)

We're now building the Worldwide Banner Exchange, but have no firm date when it'll be ready as of yet.
The Leaderboard Banner Exchange is also now under construction to promote 728x90 Leaderboard ads.
The Skyscraper Banner Exchange is under construction to promote 160x600 + 120x600 Skyscraper ads.
NOTE: Charleston, South Carolina has long been considered THE ideal test market for new products and services, by both national and international corporations. Why? In short, it is the perfect medium-market American city for conducting surveys with accurate, yet conservative, results. After serving as a test market sample area numerous times over the years, research data gathered in Charleston has indeed proven a very good indicator of response at both the national or regional level. For one example, there is no South (or East) Charleston per se. When looking at a map, you notice almost half the local radio and television station signals go out Eastward over the Atlantic Ocean - unlike 360 degree coverage in a normal medium market city. Charleston, SC area residents are generally more sophisticated, but also have an income level slightly less than average. If you want to test ANYTHING at the city-wide level (even banner ads), Charleston is indeed the PERFECT place to get very fair sampling of behavioral results in a metro area.

Banner Advertising Order Form
Order ANY combination of ads using our Local, Regional &/or National Banner Exchanges!
Item Description
Price
Order
2,500 Banner impressions in Charleston Banner Exchange (Local SC area only)
$25.00
2,500 Banner impressions in Carolina Banner Exchange (North/South Carolina)
$25.00
2,500 Banner ad impressions in American Banner Exchange (USA Regional areas)
$25.00
2,500 Banner impressions in ANY Combination of above (Local to Nationwide!)
$25.00
New: One Time Fee for Member to Increase your Exchange Rate (from 2:1 to 3:2)
$25.00
Special offer to design Standard Size 468x60 banner ad with your Company Logo!
$10.00

Home | How it works | FAQ | Terms of Service | Top 10 Banner Ads | Top Carolina Sites
Order | Banner Ad Comeback | Carolina Map (No NC/SC Border) | Make a Banner Ad Free
All content is Copyright © 2017 by Carolina Banner Exchange Network. All rights reserved.
No content may be reproduced, altered or redistributed without our express written consent.